ONGC propels Indian Women Softball – 2-Week National Coaching Camp Concludes with 'Maharatna' ONGC as Associate Sponsor
The two-week national coaching camp for the Indian Women's Softball Team at the Jawaharlal Nehru Stadium in New Delhi concluded successfully, marking a significant step in preparing the national team for upcoming International Softball events.
Eyeing to improve the international ranking, both at the Asian and World levels, the Softball Association of India (SBAI) has initiated a move to organize regular coaching camps for next year's Asia Cup and World Cup qualifiers.
The esteemed 'Maharatna' Oil and Natural Gas Corporation (ONGC) came on board as the associate sponsor for the recently concluded National Coaching Camp.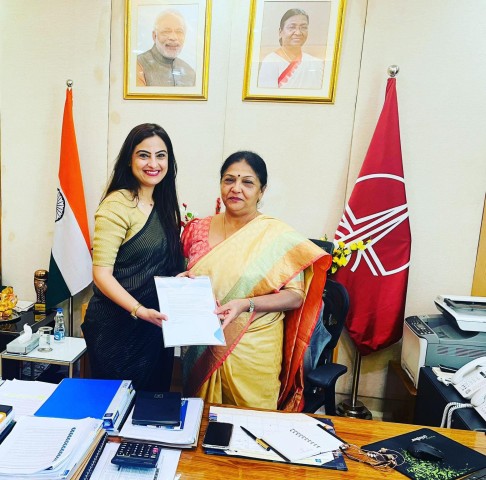 The camp, aimed at honing the skills and teamwork of the Indian Women's Softball team, saw the participation of 19 selected players from across 9 states in India.
Commending this significant gesture, the first-ever elected woman president of the Softball Association of India, Ms. Neetal Narang, expressed immense pride in the progress of the sport and the team. She said, "This is a moment of great pride for the game of Softball as we witness the unprecedented partnership between our sport 'Softball' and Maharatna ONGC, marking the first instance of such a collaboration. The support of a prestigious organization like ONGC will undoubtedly propel Indian women's softball to new heights on the international stage." She added, "The camp was organized at the Sports Authority of India's facility, and because of ONGC's support, the SBAI was able to provide the best facilities to its women players."
Looking ahead, the Indian Women's Softball Team has set its sights on a grand goal – the Los Angeles Olympics 2028. With the determination of the players, the expertise of the coaching staff, and the unwavering support of sponsors like Maharatna ONGC, the team is diligently preparing to represent the nation with pride and compete at the highest level of the sport.
"As the coaching camp concluded, it was evident that the athletes had not only refined their skills but also built a stronger sense of camaraderie and unity. The combined efforts of the players, coaching staff, and sponsors are expected to bear fruit in the upcoming international competitions," said Narang.
Media Contact
Company Name: Softball association of India
Contact Person: Neetal Narang
Email: Send Email
Country: India
Website: http://www.softballindia.com