Georgia CNA Academy Helps Pre-P.A. Students Obtain Direct Care Hours For Master Program Approval
Pre-P.A. students in the CNA program at One Breath Academy of Georgia receive both classroom instruction and clinical experience.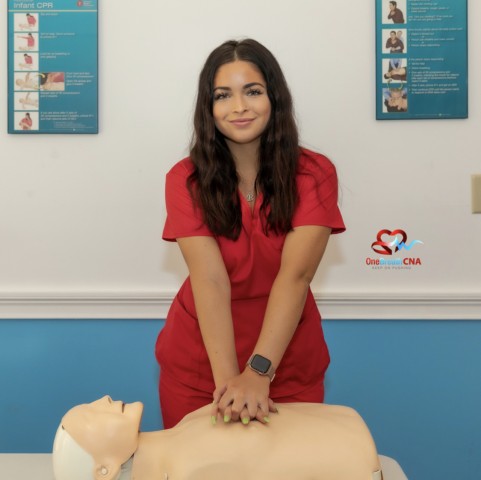 Certified Nursing Assistant (CNA) schools are becoming increasingly popular for individuals seeking to enter the healthcare industry. One such CNA school that stands out is the One Breath CNA Academy, which has helped many Pre-Physician Assistant (P.A.) students obtain direct care hours required for admission into a master's program in physician assistant studies.
The importance of direct patient care hours cannot be overstated in the field of healthcare, especially for individuals seeking to become physician assistants. Most graduate programs require a minimum number of direct patient care hours, usually around 1,000 to 2,000 hours. However, it can be challenging for aspiring P.A. students to find these hours, especially if they do not have prior healthcare experience.
This is where One Breath CNA Academy of Athens, Georgia comes in. The school offers a CNA program that provides students with hands-on experience working with patients in a variety of healthcare settings. The program is designed to prepare students for a career in healthcare by teaching them the fundamental skills necessary to provide direct patient care.
Many P.A. programs require applicants to have a certain number of direct care hours in a variety of healthcare settings, such as hospitals, clinics, and long-term care facilities. The CNA program at One Breath CNA Academy provides students with the opportunity to work in all of these settings, allowing them to gain the necessary experience to meet these requirements.
The school's CNA program has helped many P.A. students gain the direct care hours they need to apply for graduate programs. Students have reported that the program has not only provided them with the required hours but also with valuable experience and skills that have helped them in their career as healthcare professionals.
The school's commitment to providing high-quality education and training has made it a top choice for aspiring healthcare professionals.
To learn more follow One Breath Academy on Instagram : https://www.instagram.com/one_breath_cna/
For more details visit: https://www.onebreathcna.com , send an email to [email protected] or call +1 (706) 850-4017
Watch "Pre-P.A. student Soren talks about his reasoning behind attending One Breath CNA Academy" on YouTube: https://www.youtube.com/watch?v=xzsbCVrlQTs
Media Contact
Company Name: One Breath Academy
Contact Person: Kiarra Trammell
Email: Send Email
Phone: +1 (706) 850-4017
City: Athens
State: Georgia
Country: United States
Website: www.onebreathcna.com