"Endless" – New Music Release By "Alive Galaxy"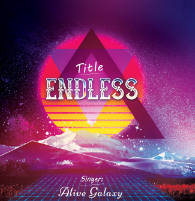 "Alive Galaxy" Drops A New Dance Music
The Video Distribution Will Be Done By "Ditto Music" & "VEVO"!
KYOTO, JAPAN – November 9, 2021 – "[Alive Galaxy]" – A young and talented artist reiterates her commitment to entertain music lovers around the globe with her latest release "Endless".
The song was produced by her labels "Audition dot com" and "[Alive Galaxy Music]". The recording of the song was completed with the help of backing vocals, music studio engineers, and many others.
Video Link: https://www.youtube.com/embed/WHDMSWbisVs
The music (Endless) is fun and compelling, making it a song that makes everyone believe that families, couples, friends, best friends, brothers, sisters, company associates, and anybody else can be peaceful, secure, and get along with each other, especially in a time when everyone in the world is living with difficulties.
Visit the official site to enjoy the song https://alivegalaxy.com/
"I think the love of music is the number one, and that music has the effect of turning the human heart, which eases "human suffering, joy, affection, and sadness" even a little, in a positive direction. I urge you to listen to Endless and revive yourself even when you are happy or sad, thinking that it is a piece of cheering music for a living.
As a lyricist, composer, and producer, I will continue to make music so that I can feel peace in my heart as much as possible.
Thanks to everyone throughout the world". Alive Galaxy stated.
"Alive Galaxy" was born in Japan and she's Japanese. Starting from a younger age, she's been playing guitar, singing, writing, and composing, and has been doing concerts in Japan during her college days.
She's currently working with musicians, singers, music studios, music engineers, music distribution companies, and music labels around the world.
Achievements and biography
Alive Galaxy started playing the guitar at the age of 6 and set up a music production base in Hollywood Hills, Los Angeles, the USA at the age of 25. While listening to Japanese and American music, she made a lot of music as a lyricist, composer, arranger, and producer, and released a lot in Japan. She believes music is a culture that can make families, men and women, and all people happy.
Alive Galaxy's aim is to create a music label where singers, bands, idols, artists, musicians, voice actors, lyricists, composers, arrangers, freelancers, entertainers, and producers can showcase their talents and send music to the world.
To subscribe to her YouTube channel, please visit – https://www.youtube.com/c/AliveGalaxyMusic
Media Contact
Company Name: Alive Galaxy
Contact Person: Media Relations
Email: Send Email
Phone: +81 75-755-0980
Country: Japan
Website: https://youtu.be/WHDMSWbisVs