Smart Biz Company One Launches a New Industry Benchmark with the Release of its Patented SBC1 Dental Mask
October 15, 2021 – Smart Biz Company One (SBC1) is pleased to announce the launch of its patented SBC1 Dental Mask that prevents droplet infection. Designed for consumer use, the patented SBC1 Dental Mask incorporates a triple-layered air filtration system that purifies the airflow in and out of the mask.
The regular surgical mask and the mouth-and-nose cover mask do not fit tightly enough on the face to reliably protect against droplet infection in contaminated ambient air. This is because the air flows through gaps at the edge of the masks. Also, some of the masks are made with common household materials that do not have a sufficient filter effect to protect against droplet infections. To solve the needs of today's mask challenges, SBC1 has launched its patented SBC1 Dental Mask.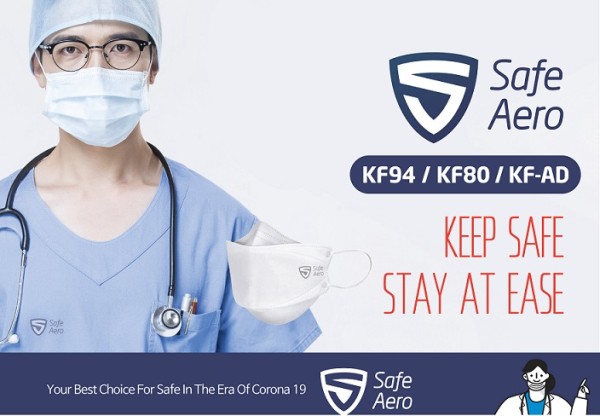 The patented SBC1 Dental Mask is a droplet-blocking mask that offers comfortable breath. Its powerful filtration system is driven by a unique design that incorporates three structured layers of fabrics. The three structured layers comprise the Outer layer (liquid proofing fabric for baby), Interlayer( high-density melt-blown), and Inner layer (anti-adhesive non-woven fabric). It has excellent wearability capability, made with light and soft fabric, as well as round cutting making it a facepiece that precisely fits the contours of the user's face, maximizing wearers' protection and comfort.
The patented SBC1 Dental Mask is Safe Quasi-Drugs certified by the Ministry of Food and Drug Safety. What's more, it's non-toxic because it has passed the test for detecting harmful substances, such as Formaldehyde/PH/Arylamine, etc.
"We are very pleased to release our patented SBC1 Dental Mask. This mask is specially designed to provide optimal protection against threats that we all know are serious, real, and part of our everyday life, while offering comfort, style, and protection to the user," said a representative of the company.
For those looking for a face mask that offers absolute protection against droplet infection, the patented SBC1 Dental Mask is their best bet. Visit here for more details about the product or to make a purchase.
About Smart Biz Company One
Smart Biz Company One is a firm with a team of creators and thinkers based in Seoul, Korea. They are veterans in the production and distribution of high-quality and reliable personal protective equipment (PPE) at a reasonable price. Each of their product is duly certified and has undergone thorough lab testing. What sets them apart is that all their products are made from non-toxic and renewable materials that are 100% Guaranteed Authentic.
Media Contact
Company Name: Smart Biz Company One (SBC 1 Co.,Ltd.)
Contact Person: Andy Hong
Email: Send Email
Phone: +82-2-586-8888
Country: South Korea
Website: www.sbc1.co.kr/